CASCI Group Activities:
2119 Hornbake Bldg. South Wing
11:00 am – 12:00 noon

This CASCI meetings are live streamed using WebEx.

Attend virtually:
https://go.umd.edu/casci-webex
Meeting number: 732 243 809
Host key: 551358
Link forwards to the longer meeting URL. You may need to install WebEx software.

Or
Join by video system:
Dial 732243809@umd.webex.com
Join by phone:
+1-202-860-2110
+1-415-655-0002 (alt.)
Access code: 732 243 809
---
February 11th, 2020
Description: There is concern that social media creates echo chambers in which homophily in online social networks and filtering by content selection algorithms combine to limit exposure to diverse viewpoints, thereby encouraging individuals to adopt more extreme ideological positions. Yet, empirical evidence regarding the role of social media in the formation of echo chambers is inconclusive. We demonstrate that this may be due in large part to imprecision and conflation in the definition and measurement of echo chambers. To address this, we provide a more precise conceptualization of echo chambers as narrowed information diversity accompanied by increased ideological polarization. By articulating and separating these two distinct dimensions, elaborating on their potential combinations, and detailing the process by which social media impacts online news consumption, we provide a generative framework for future research. We demonstrate the value of this framework through an analysis of social media usage and online news consumption based on four years of web browsing history for a representative panel of 200,000 US adults. We find that social media usage is associated with a combination of increased polarization and broadened information diversity. These results contradict the prevailing assumption that polarization and narrowing of information diversity are mutually reinforcing and that they typically occur together. Although our findings call in question the existence of echo chambers as typically understood, they nonetheless reinforce concerns about negative impacts of social media on polarization.
Speaker: Professor Johnson's primary research area is online communities and other social media that support open innovation. Additional research interests include social network analysis, echo chambers, diversity, and emerging information technology. Professor Johnson has served as an associate editor for MIS Quarterly (2016-2019) and is an active member of the Organizational Communications and Information Systems division of the Academy of Management. They have taught numerous undergraduate and graduate courses, including systems and strategy, business analytics, and information technology management.




---
February 25th, 2020
Description: This talk will explore the unique risks that face recognition use by police poses to our constitutional rights and liberties, with a focus on the rights of the accused in criminal trials. Using the FOIA research that the Center on Privacy & Technology has done in this space, it will outline how the technology is currently used, as well as likely future deployments in the United States in the absence of proactive legislative action. It will also review the efforts underway in communities across the country to regulate or ban its use, as well as historical and recent court decisions that can help inform what legal protections exist vis-a-vis face recognition and related surveillance technologies.
Speaker: Clare Garvie is a senior associate with the Center on Privacy & Technology at Georgetown Law. She was the lead author on The Perpetual Line-Up: Unregulated Police Face Recognition in America in 2016 and two follow-up reports. In 2019 she testified before the House Oversight Committee about police use of face recognition. Her commentary has appeared in The New York Times, The Washington Post, and The Wall Street Journal, and she serves as an expert resource to both Democrats and Republicans in Congress and state legislatures. She received her J.D. from Georgetown Law and her B.A. from Barnard College in political science, human rights, and psychology. She is on Twitter at @ClareAngelyn.





---
March 10th, 2020
Description: What would our information infrastructure look like if it were optimized for creativity? Effective infrastructure is indispensable for enabling routine, effective work: so much of what we enjoy in modern civilization is under-girded by effective infrastructures like telephone networks, the Internet, shipping routes, truck highways, railroads, airways, standards for time, electrical systems, and so on. Information infrastructuressuch as search engines, classification systems, and libraries control how we access and assemble information to do information work. But are they designed with creative work in mind? What would our information standards and highways look like if they were designed so that creativity becomes more of a choice, and less of a chance occurrence? To answer this question, we need to integrate deep understanding of how creativity works (what is) with exploration of design possibilities (what could be). I am keen to discuss one particular thread we are exploring: how to build authoring tools that enable scholars and scientists to record their ideas (e.g., notes on literature they read, novel hypotheses and theories) in a way that makes it easier for themselves and others to remix for creative sensemaking and synthesis. The overarching goal is to significantly increase knowledge workers' access to the full range of relevant knowledge for their work, including those that might lie outside their domains of expertise.
Speaker: Joel Chan is an Assistant Professor in the University of Maryland's College of Information Studies (iSchool), and Human-Computer Interaction Lab (HCIL). His research and teaching focus on the intersection of people, information, and creativity. He wants to know how they (can best) combine to enable us to design the future(s) we want to live in. His work has been recognized with a Best Paper Award at the ASME Design Theory and Methodology conference, the Design Studies Award 2015, and supported by an NSF Doctoral Dissertation Improvement Grant. Previously, he was a Postdoctoral Research Fellow and Project Scientist in the Human-Computer Interaction Institute at Carnegie Mellon University. He received his PhD in Cognitive Psychology at the University of Pittsburgh. Learn more about Joel Chan on his website and Twitter: @JoelChan86.


---
March 31st, 2020
Description: The discussion of black digital life often centers on digital activism with many recent offerings focused on the Black Lives Matter movement. While authors have rightly pointed out that black women were the original creators of the hashtag and hashtags like #SayHerName to counter the male narrative, black men still regularly stand in for studies of blackness online. Recent work has also focused almost exclusively on Twitter as a site for exploration. While oral cultural practices like signifying neatly map to this microblogging site, I argue the study of twitter should be informed by platforms that came before, often laying the groundwork for black online interactive patterns. The activity of blogging in the early 2000s provided a landscape for digital black feminists to work out principles for a new era by utilizing an alternate public sphere and capitalizing on practices of oral communication that have long been significant to African American culture. The digital affords the possibility to shift between rhetorical moves to advocate emancipatory freedom and re-conceptualize emancipation within a digital framework. The digital also provides a new mechanism to create black feminist rhetoric that moves between enclaved, satellite and counterpublic discourse to contend with the matrix of domination. In this talk, I chart five rhetorical moves used by Black feminist bloggers to show how digital black feminists make use of the digital to effect change on black feminism. They include the prioritization of agency, the right to self-identify, centralization non-gender binary spaces of discourse, the creation of complicated allegiances, and the insertion of a dialectic of self and community interests. Through these rhetorical moves, digital Black feminists prioritize an intentional conflation of the professional and personal and wrestle publicly with a complicated relationship to capitalism.
Speaker: Catherine Knight Steele is an Assistant Professor of Communication at the University of Maryland – College Park and was the first the Director of the Andrew W. Mellon funded African American Digital Humanities Initiative (AADHum). She earned her Ph.D. in Communication from the University of Illinois at Chicago. Her research focuses on race, gender, and media with a specific focus on African American culture and discourse in traditional and new media. She examines representations of marginalized communities in the media and how traditionally marginalized populations resist oppression and utilize online technology to create spaces of community. Dr. Steele's research on the black blogosphere, digital discourses of resistance and digital black feminism have been published in such journals as Social Media + Society, Information, Communication and Society, Television and New Media. Her forthcoming book, Digital Black Feminism examines the relationship between black feminists and technology as a centuries-long gendered and racial project in the U.S. with implications on the future of both black feminist rhetoric and digital technology use.
---
April 14th, 2020
Description: The Internet has leapt from human-facing display screens into the material objects all around us. In this so-called Internet of Things—connecting everything from cars to cardiac monitors to home appliances—there is no longer a meaningful distinction between physical and virtual worlds. Everything is connected. The social and economic benefits are tremendous, but there is a downside: an outage in cyberspace can result not only in a loss of communication but also potentially a loss of life. Control of this infrastructure has become a proxy for political power, since countries can easily reach across borders to disrupt real-world systems. In The Internet in Everything: Freedom and Security in a World with No Off-Switch, Laura DeNardis argues that this diffusion of the Internet into the physical world radically escalates governance concerns around privacy, discrimination, human safety, democracy, and national security, and she offers new cyber-policy solutions. In her discussion, she makes visible the sinews of power already embedded in our technology and explores how hidden technical governance arrangements will become the constitution of our future.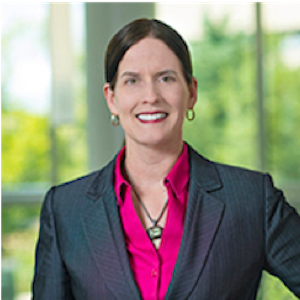 Speaker: Laura DeNardis is globally recognized as one of the most influential scholars in Internet governance. She is a Professor and Interim Dean of the School of Communication at American University and Faculty Director of the Internet Governance Lab. In 2018, she received American University's highest faculty award, Scholar-Teacher of the Year. Among her six books are The Global War for Internet Governance (Yale University Press 2014) and The Internet in Everything: Freedom and Security in a World with No Off Switch (Yale University Press 2020). She is an affiliated fellow of the Yale Law School Information Society Project and previously served as its Executive Director. She also served as the Research Director for the Global Commission on Internet Governance from 2014-2016. She holds an Engineering Science degree from Dartmouth College, an MEng in information engineering from Cornell, a PhD in Science and Technology Studies from Virginia Tech, and was awarded a postdoctoral fellowship from Yale Law School.
For more information visit lauradenardis.org
---